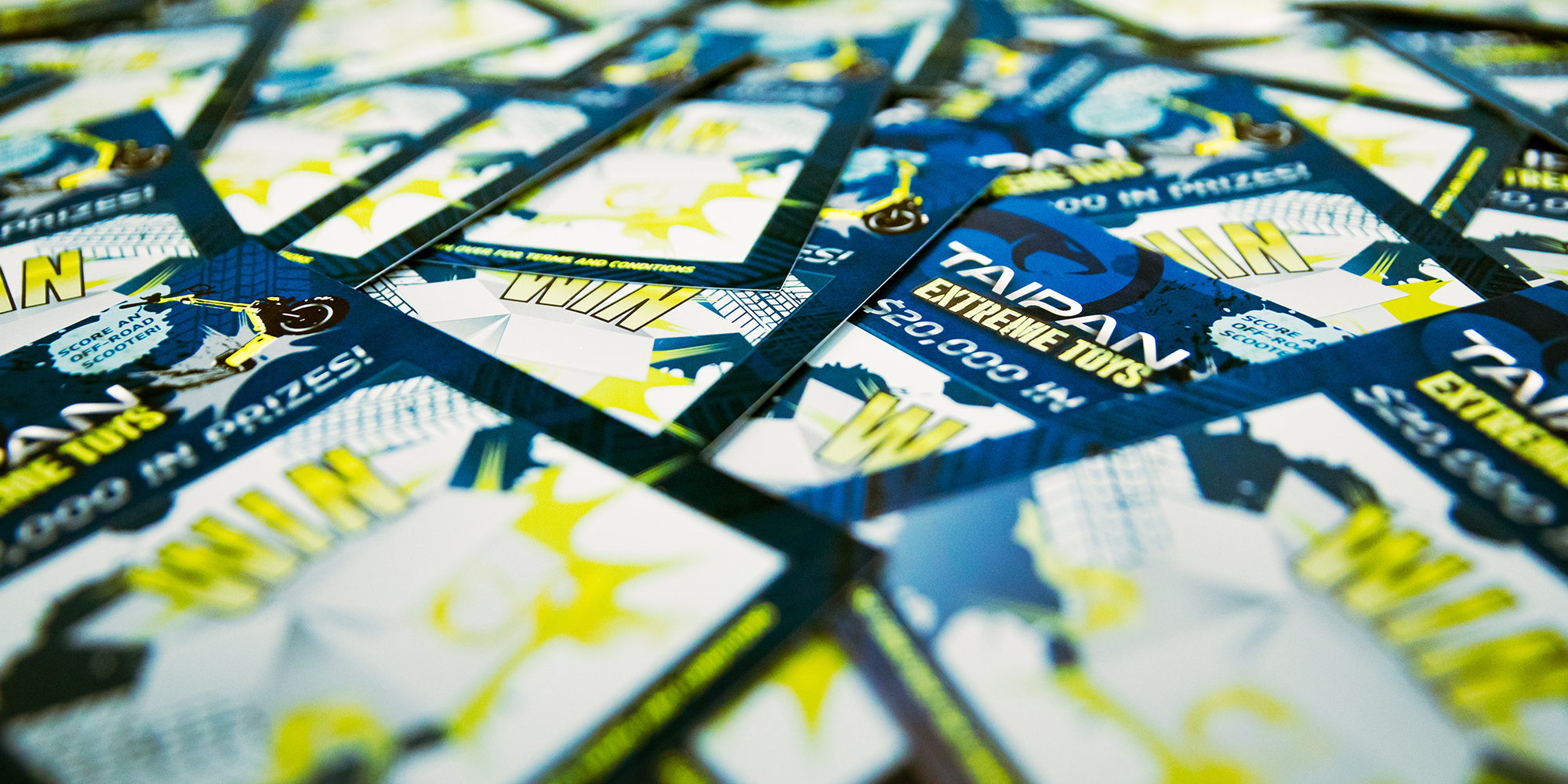 Taipan's Scratch to Win Competition
Win an off-road scooter valued at $2000 and loads of other cool prizes!
It's arrived, the moment you've all been waiting for!
Taipan's Major Prize Giveaway is here!
This is your chance to get your hands on one of two Epic E-Scooters valued at over $2000 each!
Be the envy of all of your mates with this lightweight motor vehicle that travels up to 80km per hour, that's right 80km per hour!!
With 28cm wide tyres, a 900W motor and front and rear electronic disc braking – the skies the limit with this scooter's off-road capabilities.
Complete with an LCD touch screen display and lights that out-do the hottest disco in town.
This three-speed off road monster machine will get you to your next emergency hose breakdown before the competition have even started their engine.
For your chance to win, place an order with Taipan from 1st August to 30th September 2021.
Inside all orders you will receive your very own Taipan Scratchie. Simply scratch three of the same symbols in one game panel to become an instant winner. With heaps of awesome prizes and not one but TWO E-Scooters up for grabs you'll be racing your co-workers to unpack your Taipan orders.