THE IMPORTANT STUFF
April 2022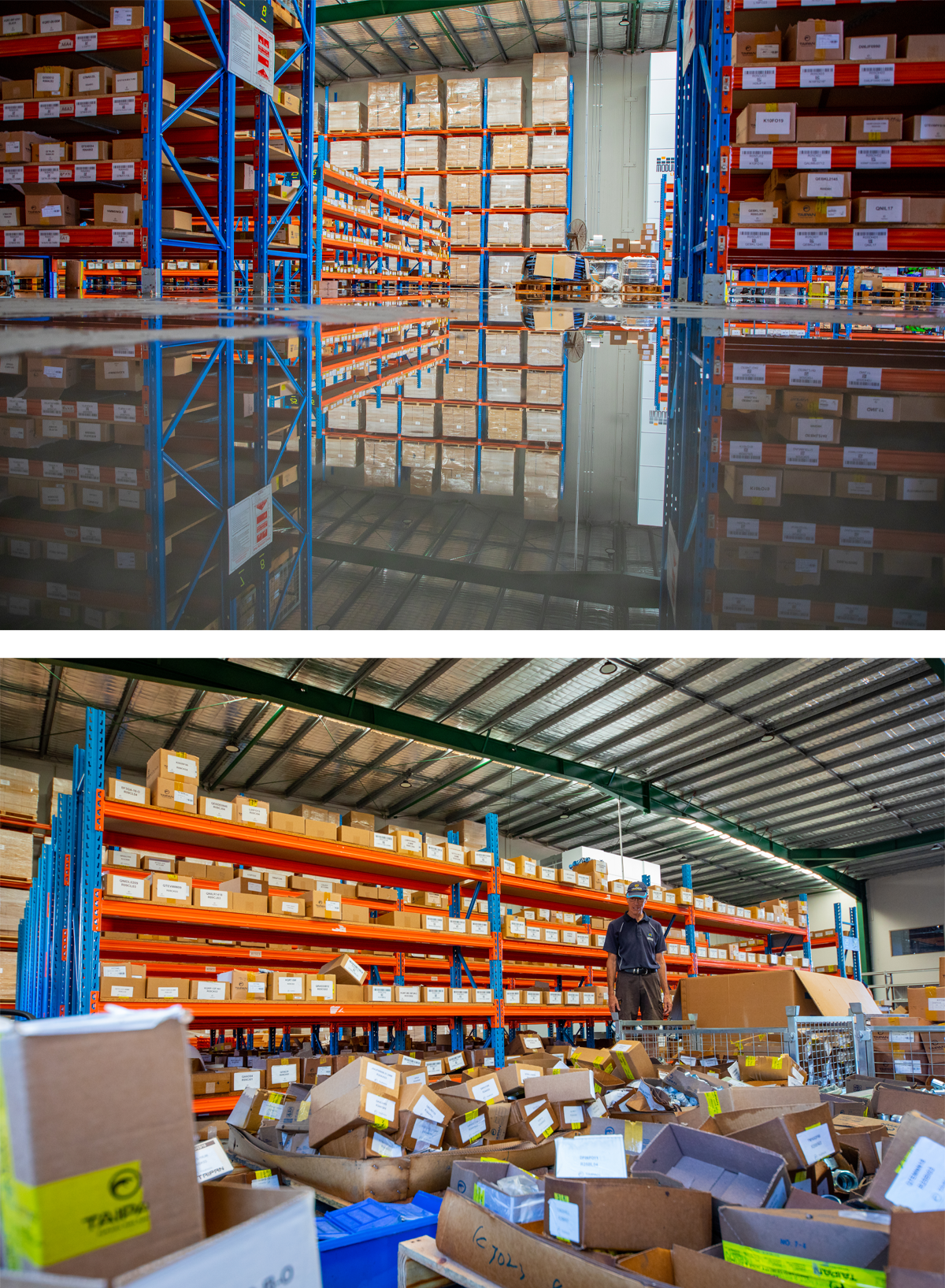 ??
Rocklea Branch Flood:
The Impact and the Aftermath
As most of you may know, South-East Queensland recently experienced unprecedented flooding through many of its suburbs. Unfortunately for Taipan, this included our Rocklea Warehouse. Over a 48-hour period, we had more than 400mm of water throughout the entire building, which resulted in some pretty devastating losses. It's incredibly hard to summarise the impact this event has had on us as a company. When you consider the time spent on clean-up, the loss of business and the mental and physical toll on our team, it really starts to add up.
In terms of stock and equipment, the impact has been just as significant. All stock sitting on the floor and on the first level of our shelving was damaged or destroyed, with the stock loss estimated to be between $150,000 – $200,000. One of the bigger-ticket casualties was our 3-inch O+P Hydraulic Press, which has had a major effect on our hose assembly. A big thank you to our customers for bearing with us while we wait on essential parts to arrive from Italy. Three of our forklifts were also damaged but are thankfully back up and running now.
Our biggest casualty by far though, was our Vertical Lift machine. This machine holds over 3,500-line items and is essentially the beating heart of our warehouse. Unfortunately, the electrical cabinet for the Vertical Lift sits about 300mm off the ground and was completely submerged in the water. At this point, we can't give an exact date on when it will be back up and running, as repairs are still being carried out.
Rocklea will be operating at reduced capacity until the Vertical Lift is fully functional, but we are currently in the process of sending more stock to the branch to help with customer needs. Rest assured, your order is on its way, there may just be some slight delays of which we will be sure to keep you informed on a case by case basis.
We would love to give a huge shout out to the Rocklea team, who have weathered the storm and somehow come out the other side, stronger than ever. The hard work, dedication and good humour we have seen from the team, and all those who pitched in to help, has really showcased the strength of our Taipan community.
We would also like to say a massive thank you to our loyal customers, who have been incredibly understanding and patient with us while we get back on track. We may not be back to normal just yet, but with your support, we'll be there in no time!
For any queries or concerns, please give our friendly customer service team a call on 1300 654 782.
Taipan's Easter Trading Hours
Taipan will be closed for Easter this year, as well as the following public holidays. So be sure to get your orders in on time!
Public Holiday Closures include:
Friday 15th April – Good Friday Public Holiday
Monday 18th April – Easter Monday Public Holiday
Monday 25th April – ANZAC Day Public Holiday
Monday 2nd May – Labour Day Public Holiday (QLD only)
Apart from that, it will be business as usual!
If you have any questions about our trading hours over this time, please give one of our friendly team a call on 1300 654 782.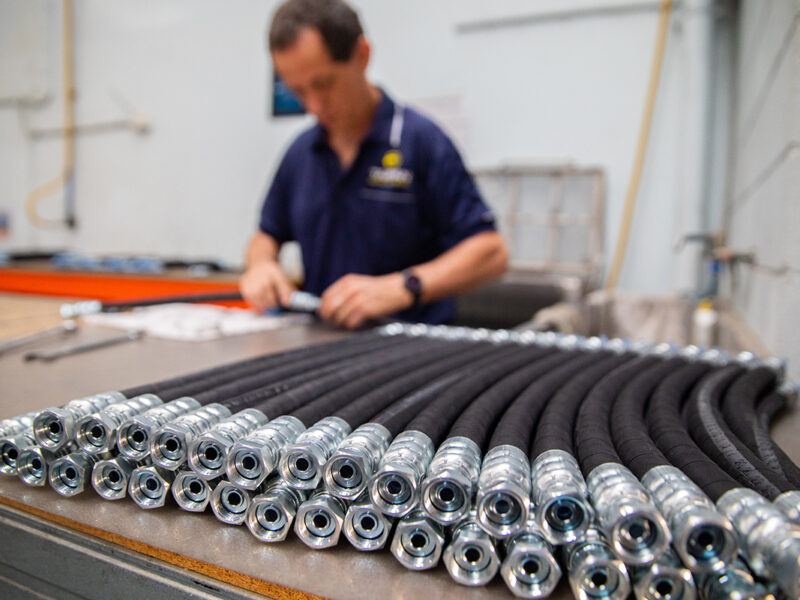 Potential Supply Chain Issues
With the current conflict between Russia and Ukraine still unfolding, the political and economic consequences are ever growing. As a result of these events, there is some uncertainty surrounding the impact this may have on the sufficient supply of production resources to some of our manufacturers and suppliers.
While we've yet to experience any issues with our supply chain due to the current conflict, there is still the possibility that we may see some negative effects in the future. We want to assure our customers that we will do everything in our power to mitigate any potential impact this may have on the supply of our products.
Taipan are committed to an honest and transparent customer service experience, which is why we want to keep our customers up to date on the evolving situation.
We will continue to closely monitor the situation going forward, and will reach out with any new information as we receive it.
If you have any questions or concerns regarding this, please give us a call on
1300 654 782.