THE IMPORTANT STUFF
JUNE 2022
Price Increase 1st September 2022
---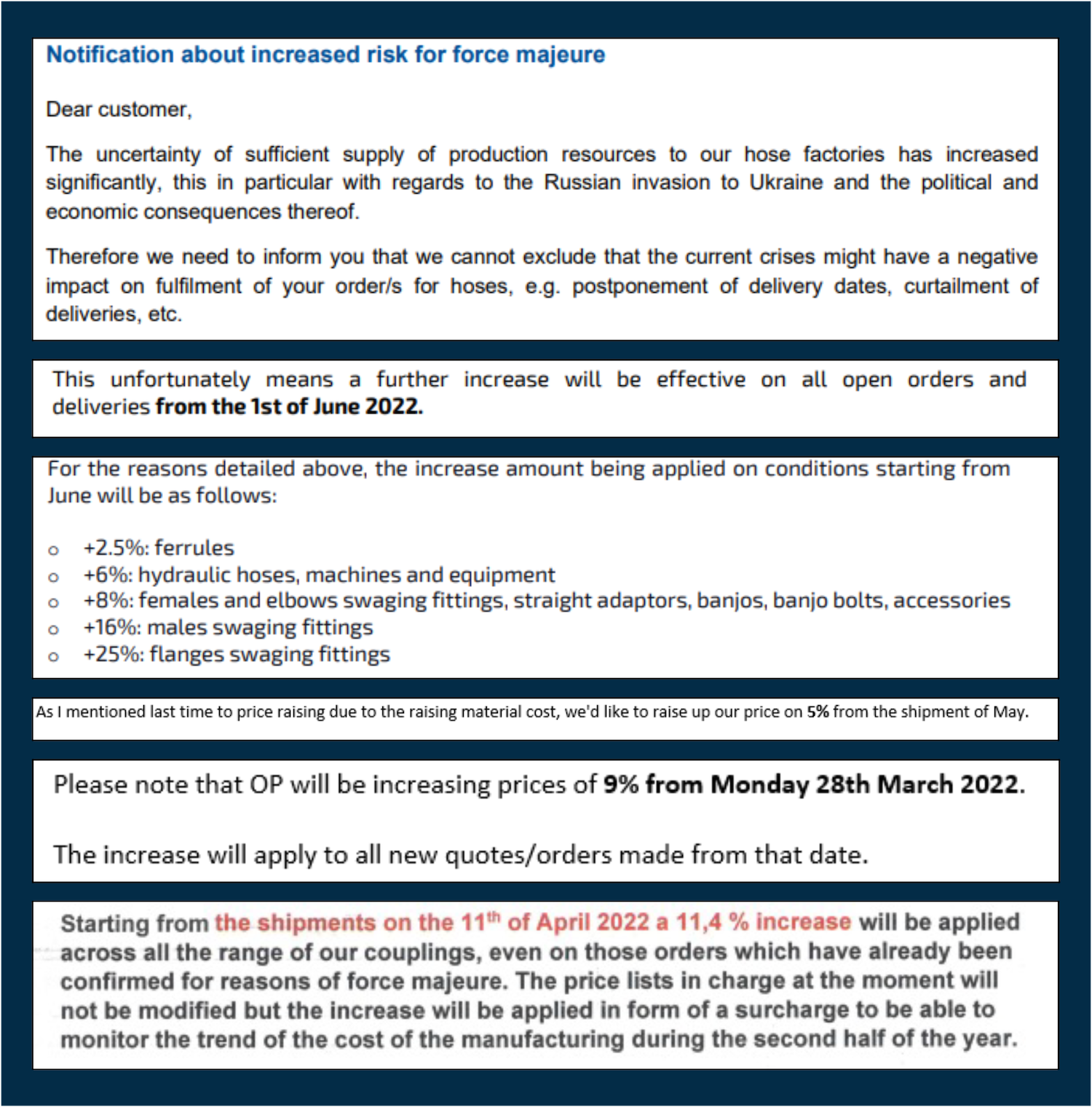 Over the last few months, Taipan has kept you updated as the cost of manufacturing and importing goods has drastically risen. This upward trend shows no sign of stopping, which has unfortunately resulted in significant delays and shortages from our suppliers. For example, for the first time ever we have experienced shortages on A-class hose tails and adaptors, which have always been some of the most reliable products to keep in stock. Materials and products are harder to get and it is costing significantly more to maintain a consistent level of stock availability.
This month, instead of just telling you about the delays and rising costs, we thought we would show you a snapshot of the letters and emails we are constantly receiving from our manufacturers and suppliers. These are just some of the communications we have dealt with over the past few months as we battle to keep a well priced and reliable supply of products for our customers.
As you can see, the current issues are significant and wide reaching. Here at Taipan, we are ordering and receiving massive amounts of stock, but this still isn't enough to keep up with the incredible demand for products. We are bridging gaps and absorbing what we can, but inevitably we have had to re-evalute our price structure.
Taipan has always guaranteed that our customers would be the first to know of any changes due to these difficulties, which is why we are letting you know now that as of the 1st of September 2022, we will have a price increase.
We acknowledge and apologise for any negative impact this may have on our customers, and we continue to guarantee that you will be the first to receive any future updates. We thank you for your continued patience as we work towards finding and implementing solutions during these unprecedented times. If you have any questions or concerns, please reach out to Allan on 0409 887 716 or speak to one of our friendly customer service team members on 1300 654 782.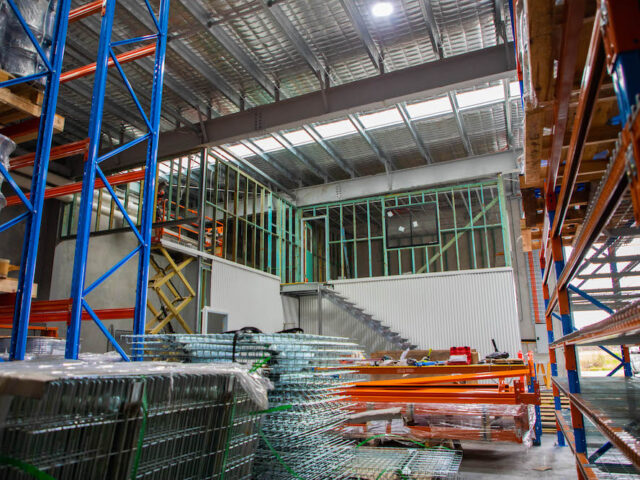 Caboolture Expansion Updates!
---
As we close in on the second half of 2022, the expansion and renovation of our Caboolture branch is really starting to take shape. It's full steam ahead as construction nears its end and anticipation builds for the day we can finally utilise all of that extra space!
We are also excited to announce that in addition to the area already under construction, we have been granted approval to extend the other side of our Caboolture warehouse! This will effectively double the new usable space, adding an extra 600m2 and bringing the total Caboolture space to a massive 4000m2. We're already daydreaming about all of the racking and storage we'll be able to fit in there!
Construction on the second new expansion is expected to begin in the near future. We just need to get through all the red tape (and move a creek!) before we can get started.
We want to thank our customers for their continued support and loyalty; the massive growth we have been experiencing lately is all thanks to you!