THE IMPORTANT STUFF
May 2022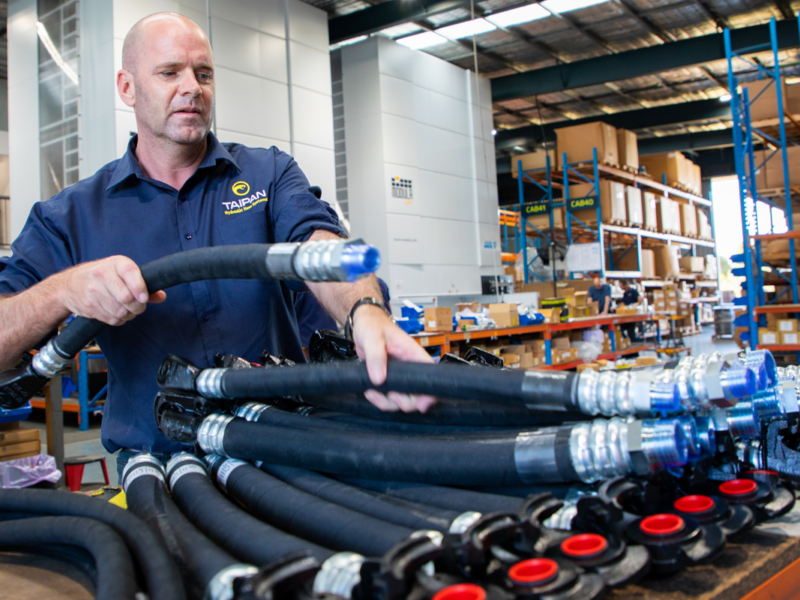 Update on Supply Chain Issues
Last month, we gave you an overview of the supply chain issues currently affecting many industries across the globe. Here at Taipan, we are beginning to see the fallout of this in our own supply chain. 40% of the world's Carbon Black, which is used in manufacturing rubber products such as hose, comes out of Russia. With the current Russia-Ukraine conflict, supply of Carbon Black and many other raw materials has been significantly impacted.

These shortages are causing considerable manufacturing wait times, which in turn impacts us receiving product on time. The unprecedented delays and rising costs are affecting not just Australia, but the entire globe. Taipan receives stock from 17 countries around the world, with one of major hose suppliers operating out of Italy. To help with these supply chain issues, Taipan will be:

air freighting pallets of hose at our own cost from our Italian supplier to ensure a steady supply
absorbing all rising manufacturing and shipping costs for the time being
We thank you for your continued patience as we work towards finding and implementing solutions to these ever changing issues. At Taipan, we believe in open and honest communication, which is why we can guarantee that you will be the first to know about any impact or changes as a result of these global issues going forward.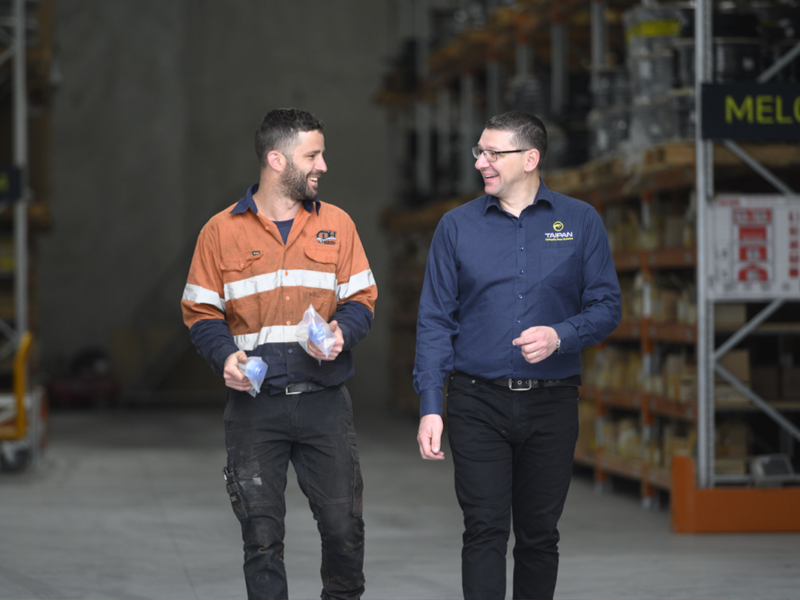 Our Customer Service Focus
As international travel resumes, there finally seems to be some light at the end of the tunnel for all of us here at Taipan, as we begin to transition back to a sense of normality. Throughout March, we had visits from international suppliers from Italy, India and Finland. It was great to meet and have a chat in person, instead of through the phone or by email.

We also have the very exciting news to share that March was our best sales month ever!

This was a bit of a double-edged sword however, as we also battled issues such as:
COVID impacts and supply chain issues
a much higher number of backorders due to these supply issues
absorbing a portion of the Rocklea workload as they recover from the floods
the difficulty of finding new staff in the current climate
These issues unfortunately led to a drop in the level of customer service we always aim to provide. We apologise for the effect this may have had on our customers, and we can assure you that we are doing everything in our power to guarantee our customer service meets or exceeds the high standards you have come to expect from Taipan. To help ensure this, we are:
working on solutions to help streamline our backorder process
moving to a split-shift system in our Caboolture and Perth Warehouses to maximise efficiency
actively searching for more staff to keep up with growing demand
We are incredibly grateful to all of our customers for their understanding over the last few months, and we ask that you please reach out to us on 1300 654 782 if you have any questions or concerns you would like to discuss.