THE IMPORTANT STUFF
November 2021
CHINA'S GROWING ENERGY CRISIS
Have you heard the latest news from China? If not, don't worry… we've got you covered.
Rules have been implemented by Beijing as it attempts to make the country carbon neutral by 2060. This means coal production has slowed, even as the country relies on coal for more than half of its power. As electricity demand has risen, the price for coal has been pushed up.
Power Outages
So far 20 of China's 31 provinces have reportedly had to intermittently cut power with China's State Grid Corp issuing a power rationing plan for the capital.
Power suppliers have begun sending notices to heavy users to limit their use between 7am and 11pm. Some companies have been asked to alternate shutdowns every 2 to 3 days.
Chinese media are reporting that coal prices will not fall soon, this may mean the power shortage will be intensified in the near future.
So, who does this affect?
Power cuts and consumption limits are being imposed in several key industrial zones. Aluminium, steel, cement, wood mill, and fertiliser production have all been affected.
How could this affect you?
The demand for product will be high and therefore manufacturing times will take longer, this means an increase in price for product across every industry. The situation is changing daily so Taipan's goal is to keep you as informed as possible.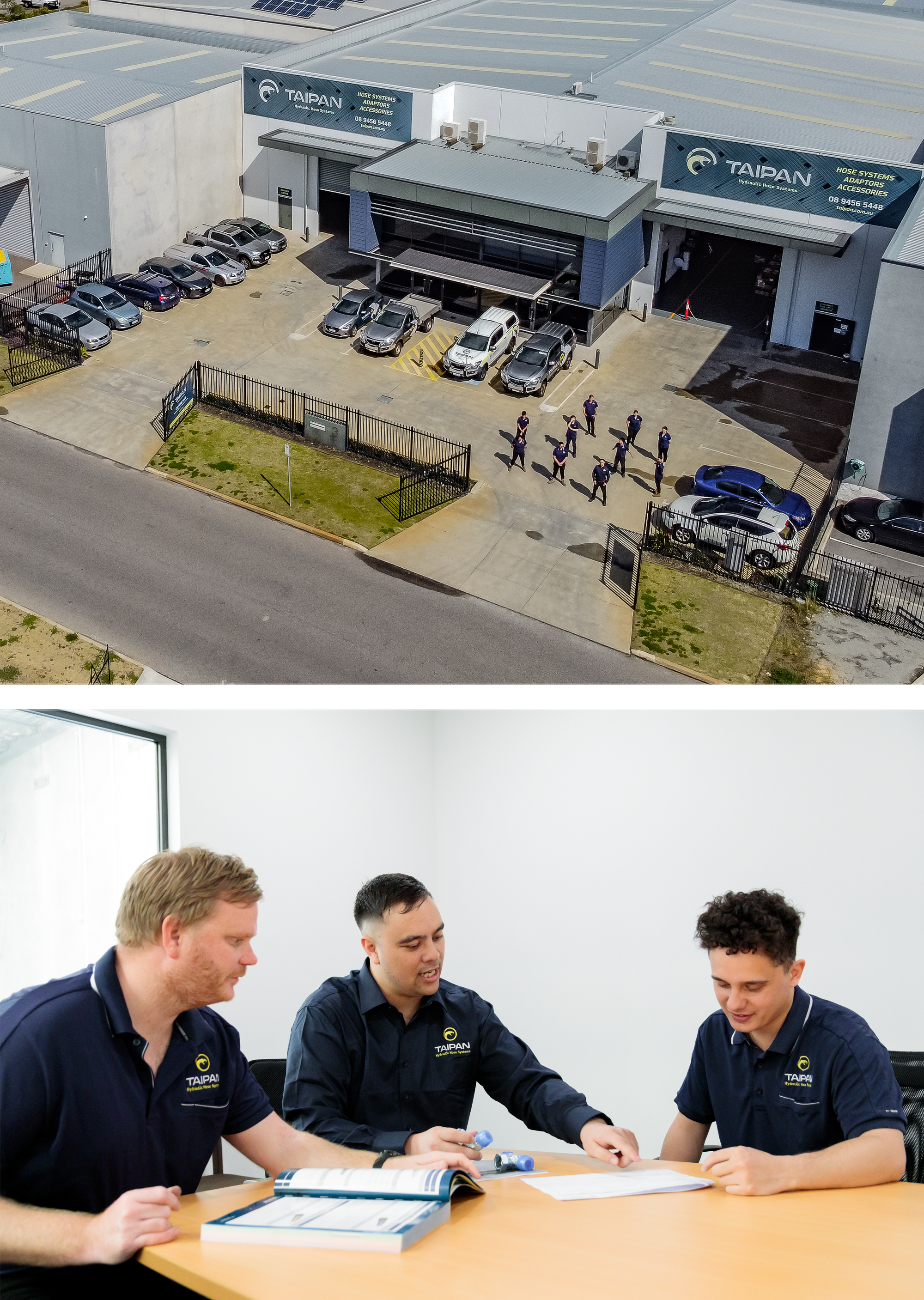 PERTH BRANCH EXPANSION
Taipan's Perth team has been working extremely hard on improving and is maturing into a very proactive and customer focused branch. It has basically been the flagship for Taipan's new direction of not visiting a customer unless we are adding value.
Our focus has been driving knowledge back to the cold face, spending time mentoring our team in all aspects of hose and fittings, and understanding a customers biggest challenges. We don't proclaim to know everything but the simple fact of knowing the right questions to ask while on a visit or while speaking on the phone is a massive step forward.
The People
The Perth team have not only increased their knowledge but increased the customer service team itself. In todays tough employment environment where finding good people is a huge challenge, promoting from within is more critical than ever and that's what Perth is doing.
The Place
Renovations will be taking place at our Perth premises to accommodate the change. There will be three areas undergoing transformation. We will add a dedicated customer service office, the car parking area will be reconfigured to accommodate an additional six vehicles and of course we can't forget about our stomachs with a new lunch room on the second level.
The Equipment
We've added world class big crimpers and next year it's time to improve the test facilities. We'll keep you posted!
The Vibe
This is an exciting time for Taipan as the Perth branch leads us into the next phase of our development journey. The world may be in chaos but we are up for the challenge.