THE IMPORTANT STUFF
OCTOBER 2021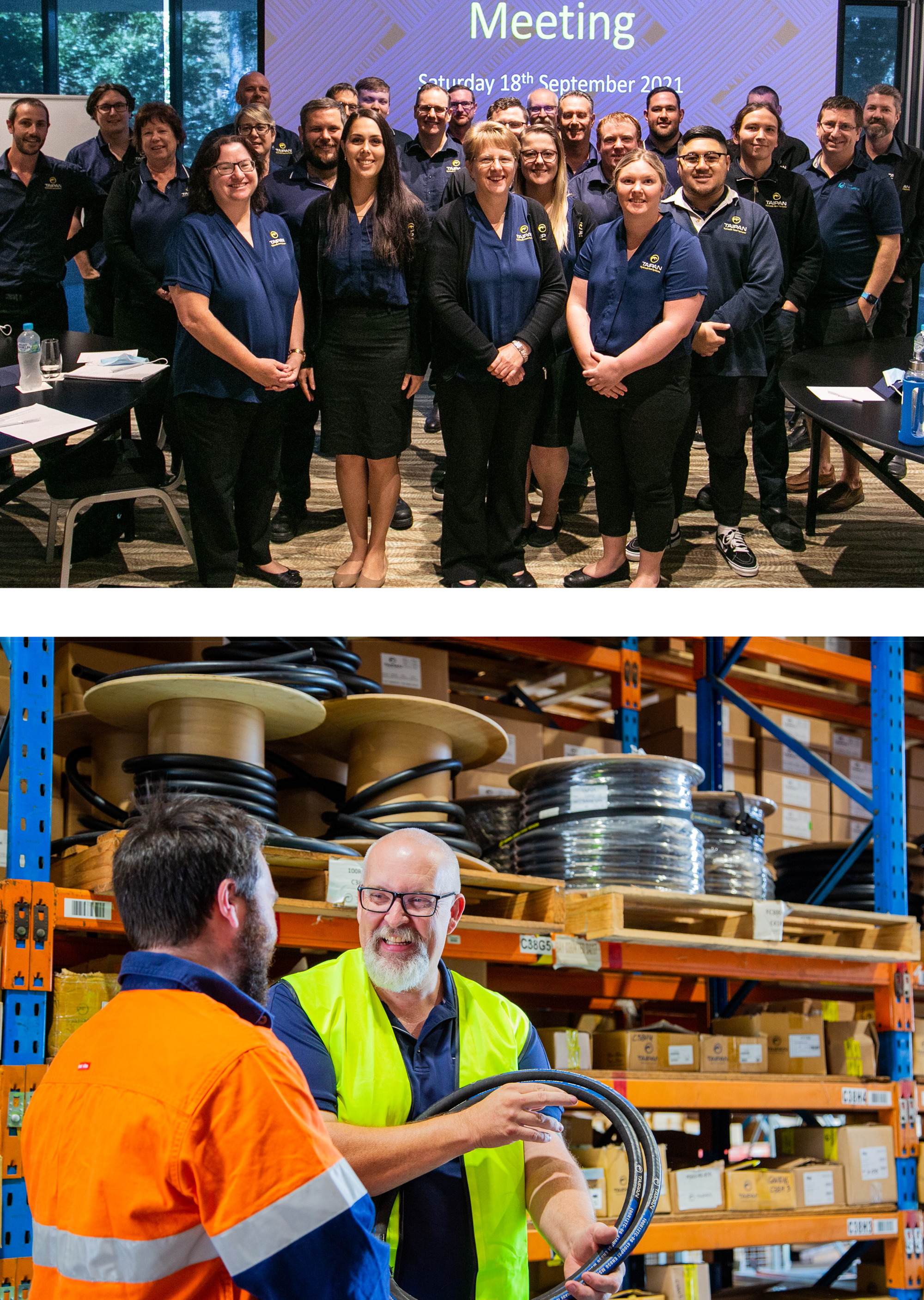 TAIPAN'S NEW DIRECTION
Here at Taipan our mission has always been to "Create a base of raving fans by delivering outstanding customer experiences."
This month saw us take things to new heights with our annual Customer Service Meeting.
So what does this mean?
With the goal of becoming 'customer obsessed', we want to make sure we are providing a service unlike any other. We want you as our customers to feel that when purchasing from us, you aren't just buying a product, you are entering into a customer service art, a uniqueness not offered by any other hose and fittings company in the world.
Sounds great right, so how does this change things?
Adding value to your business
Our goal isn't to stick to traditional sales but instead we aim to add value to you and your business. We will work hard to achieve this through having real conversations to see what it is your business really needs.
Ongoing Technical Training for all our staff
We all know how valuable it is to be able to speak to the right person on the other end of the phone. We want to ensure no matter who you're dealing with at Taipan, anyone and everyone can help you with your technical needs. We know it's probably a little unrealistic to say everyone will have the expertise of a hydraulic engineer, but hey, the more knowledge we can pass along to each staff member, the easier it will be for you to get what you want, when you need it. Taipan have introduced ongoing product and situational training from beginners to advanced sessions three days of every week.
Customer Visits
When we visit, we'll be doing more than just popping in for a cuppa.
Are you really looking for someone to call in and ask the same thing as last month and the month before, "Howzit going mate"?
Or receiving that traditional excuse for the call, "Oh and here's a pamphlet with pretty pictures of some new factory in Guatemala where everyone is getting their new products made".
We want to build real relationships with our customers, this means throwing out traditional sales cycles and asking you when and how often you want to us to drop in.
Wouldn't you rather have a hand to sort the stock bins, label with dual part numbers to make ordering easier or integrating Taipan data into your software system. Heck, it'd be more beneficial if we swept the floor for you. At least you'd have something tangible to relate to Taipan's visit.
Taipan's goals of customer service excellence can't happen without you. If you've got any feedback whether it's good or bad, we want to hear from you. Please give Allan our Managing Director a call directly on 0409 887 716 so you know you are going to get action.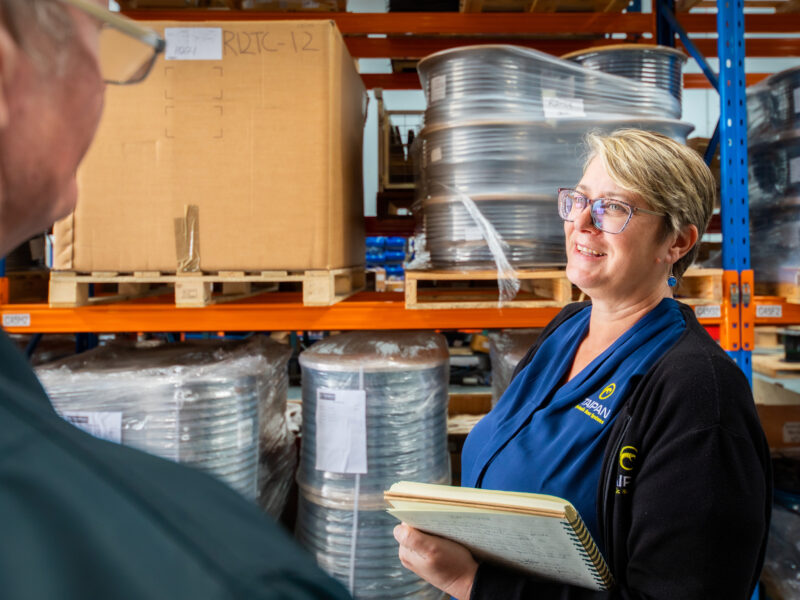 PROCUREMENT SUPERVISOR
We're excited to introduce our new Procurement Supervisor Katja to the Taipan family. Having worked for companies throughout the UK and New Zealand before settling in Australia, Katja brings with her a wealth of knowledge with over 20 years of experience.
Katja will be streamlining processes, enhancing our already brilliant supplier relationships, and making sure our 100% product supply is continuous. We look forward to seeing what is to come and are more than sure she will be a fantastic asset to our team!