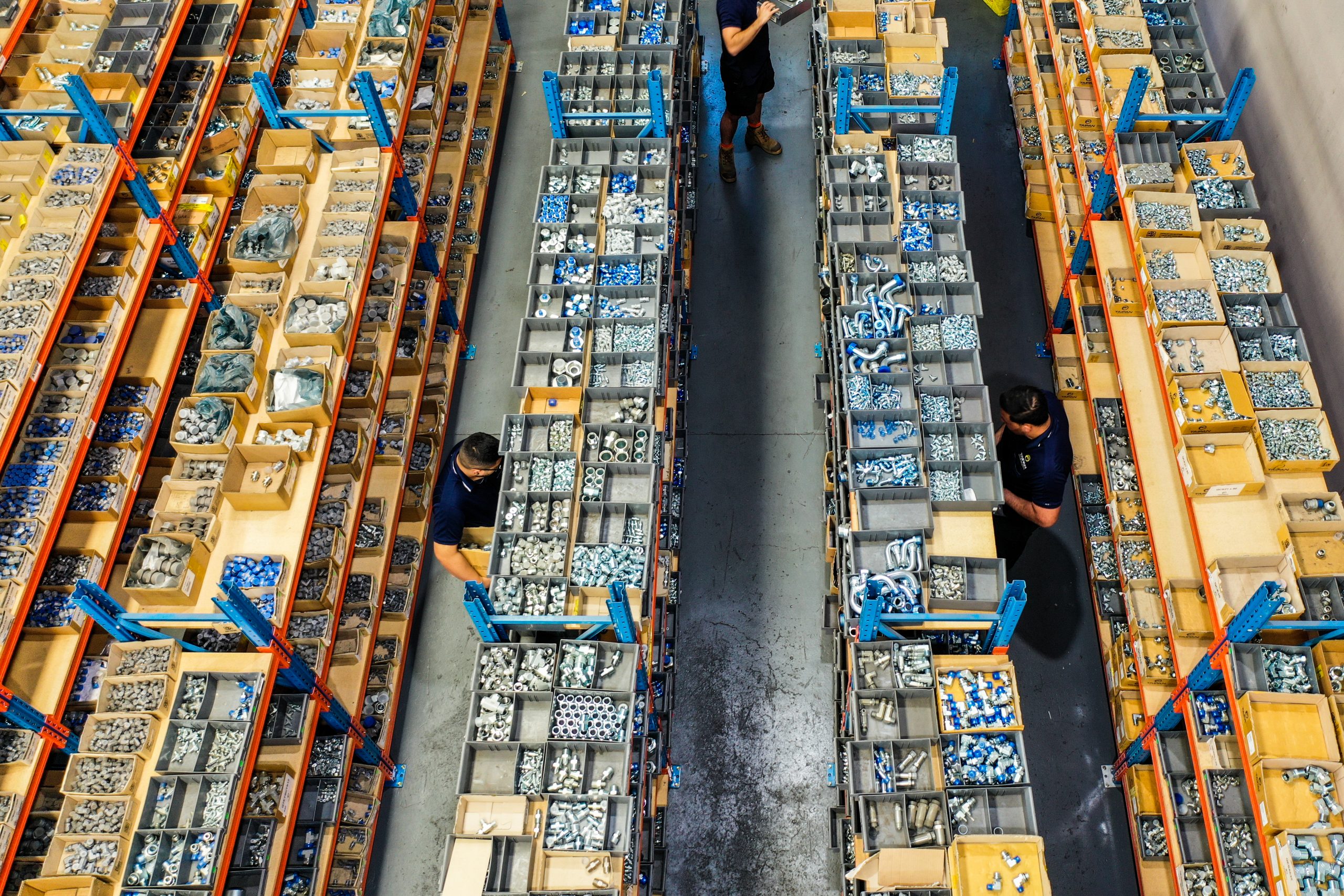 THE IMPORTANT STUFF
JULY 2021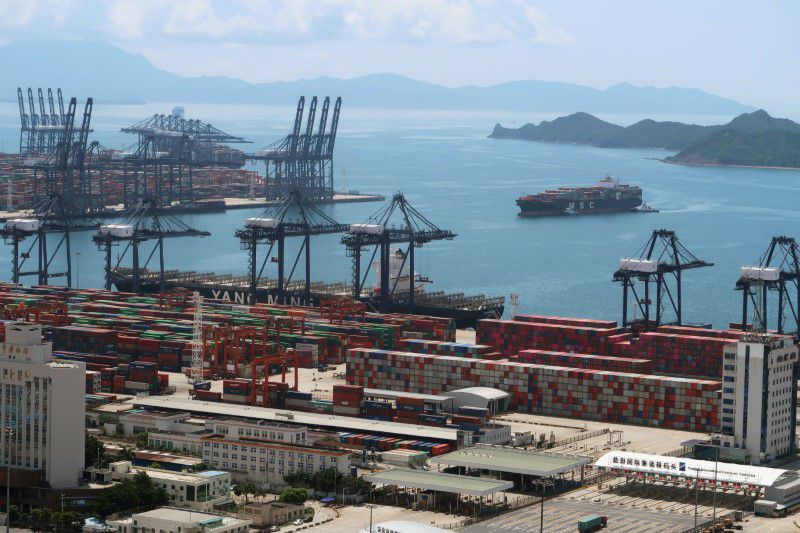 PROCUREMENT CONSULTANT UPDATE
A few months ago, we let you know we had hired an external Procurement Consultant to ensure we close the gaps on what works well and not so well here at Taipan.
Just when we thought we were getting on top of things, this happened….

• New freight barriers with deliveries
With the recent Covid-19 outbreak in Southern China heightening, multiple shipping ports have been closed and some freight carriers have started completely bypassing ports, which in turn creates delays and has resulted in the biggest backlog in freight since 2019!

• Raw material availability has been decreasing by the day…
For some reason hot forged materials have become very scarce globally. It may have something to do with the large demand for these supplies in higher populated areas, whatever the cause, it is putting pressure on a lot of different industries including ours.

• Impulse purchasing
As part of the onflow effect from the lack of raw materials, delays with deliveries and the uncertainty surrounding this pandemic, we are also dealing with impulse purchasing.
We are seeing a high demand for different hydraulic products for no apparent reason which in turn, puts pressure on companies to order significantly higher quantities and in short form has become a vicious cycle. At this stage it looks to be the new normal for the unforeseeable future until some sort of certainty is established.

Never fear though, John our procurement consultant is all over it and we will make sure we keep you in the loop!!!
---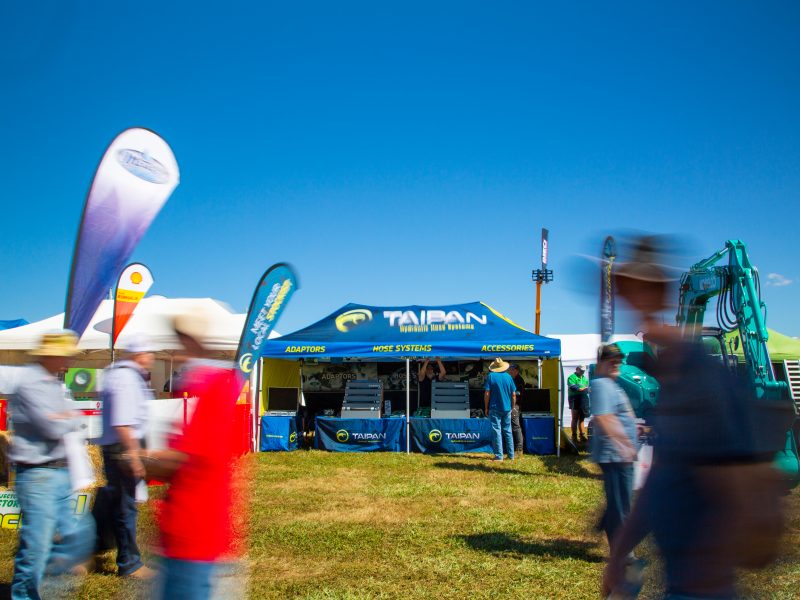 FIELD DAY WRAP-UP
At the end of May some of the Taipan team made their way up to the sunny town of Mareeba to attend the Rotary FNQ Field Days, and what a great success it was!! We met with some great people and saw some of the fantastic work this show does for it's local community.

With 650 sites and an average of 8000 people walking through the gates each day, the three day event was a massive success. With help from an incredible amount of volunteers, a grand total of $220,000 was raised for the local community. It was awesome to be a part of such an epic event!!!

If you would like to participate in a Field Day show but don't know where to start, we're here to help! Ask us about Taipan's Field Day Support by getting in contact with us at marketing@taipan.com.au
---
PERTH TRIP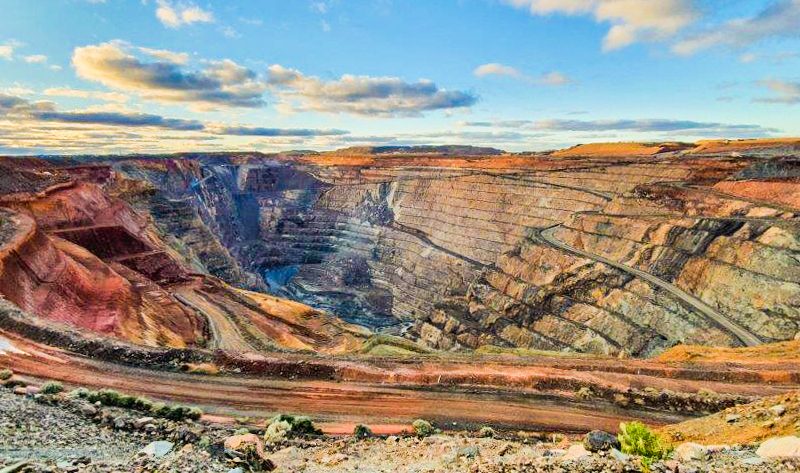 This month Allan Sandilands, Taipan's MD and Linda Farrell, Taipan's CFO jet set over to Perth for a two-week road trip. They met with customers to see what's going on in the industry, where Taipan can help and what's important to them when it comes to our customer visits. Here's what we learnt….

• Out of the 23 customers we visited on this trip, only one had our latest catalogue!
To download our latest catalogue via the web click on the following link https://bit.ly/3gQMqxF or alternatively if you'd like us to send you an copy, email our marketing department at marketing@taipan.com.au to request your new copy today!

• One of our customers gave us valuable feedback letting us know that they felt we make the highest quality of adaptors, but at the end of the day, they're just connectors.
This has led us to perform a company-wide review on our adaptors.

• Only 3 out of the 23 customers we chatted to knew we had an online store or website. This was very eye opening… we're now holding monthly meetings to ensure our team think outside the box so that we can reach everyone, especially those who don't use our online platforms!

A big thankyou to everyone that took the time to give us feedback. All comments will help us to improve processes to make sure we support you and your businesses to the very best of our ability!

Over the next 6 months, we plan on doing a lot more travelling. If you'd like a personal visit, let us know and we will pop in and say g'day next time we're over your way.