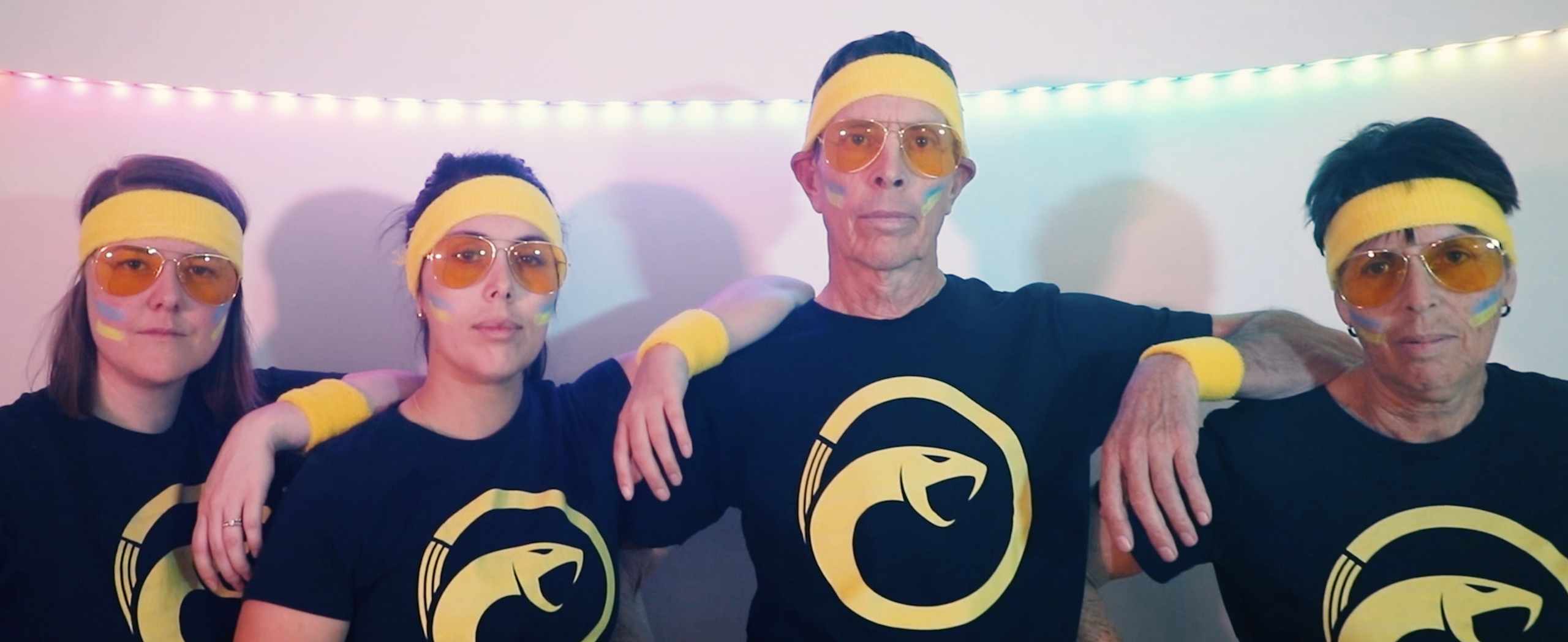 THE HOSE DOWN
AUGUST 2022
The Monthly Wrap Up
As the Taipan team welcome in August (the last month of winter, thankfully!),
we thought we'd take a look back at some of the weird and wonderful things
we all got up to throughout July.
---

Recently, some of our Taipan team decided to take on the 30km Coastrek beach walk on the Sunshine Coast to raise money for Beyond Blue, an organisation that does incredible work creating lasting positive change for mental health and wellbeing in Australia. It was a long day for those who accepted the challenge, with many new blisters and sore legs as lasting mementos, but we're super proud of their incredible accomplishment, as well as the more than $2,000 they raised for the charity! Check out our pre-Coastrek video at the bottom of the page to see how our team prepared themselves for the challenge!

Our CEO of Administration, Linda, also recently took in some beautiful sights as she headed through outback Australia on a well-deserved break. Hitching up the caravan for a few weeks of travel, she came back with some great stories and even greater pictures from her adventure (we're not jealous at all!).

It wasn't a dull month for the rest of the Taipan team either, with our mid-year celebrations taking place across every branch. Whilst our Perth team took on the arduous task of wine tasting their way across the city, our Melbourne crew chose to put on their ugliest sweaters and test their skills in an escape room. Looking good guys.

Also, out and about was our Managing Director, Allan, and our Perth Customer Relations Manager, Dakota, who spent a week travelling all over WA to catch-up with some of our fantastic customers. Heading from Canning Vale to Albany and out east through Hayden, the guys had a ball of a time seeing our products out in the field and taking in what WA has to offer, whether it was the famous Hayden Wave Rock, or 500 metres of shoes tied to fences, there was never a dull moment on their trek.

Our northern branches also got in on the action, with a joint Caboolture/Rocklea branch 'Murder Mystery' dinner party. It took some good food and a fair amount of sleuthing, but the killer was eventually uncovered, and our team had a great time dancing the night away in Caribbean fancy dress!
While there was plenty more fun stuff (and serious work) going on behind the scenes for our Taipan team, that's it for this month's Hose Down! See you all next month for some more adventures!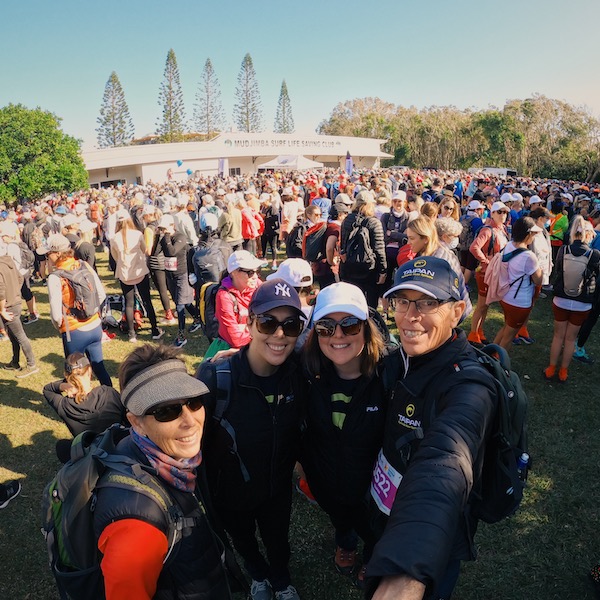 Tattoo Competition Winner!
---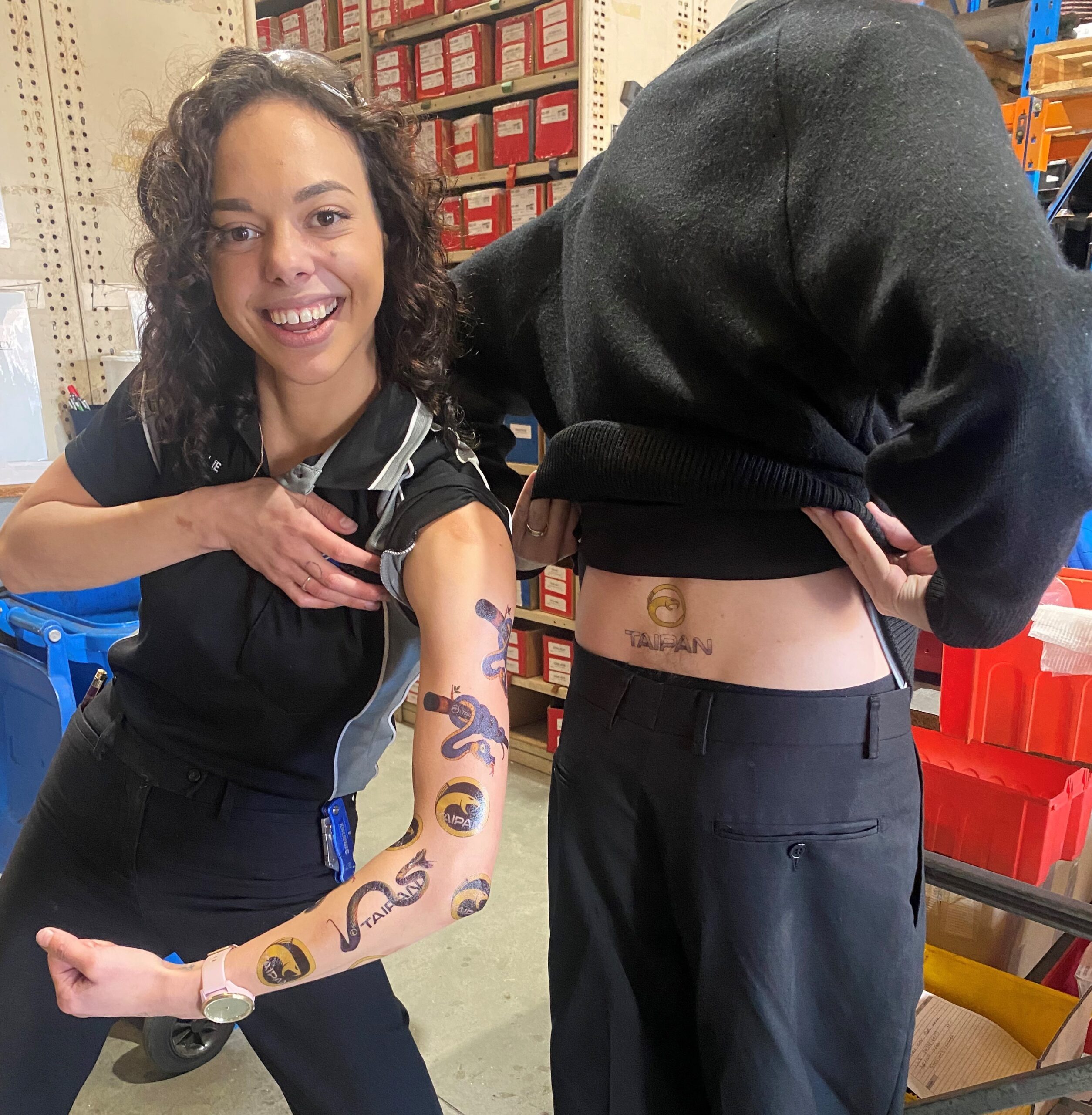 In every order throughout June, customers received a sheet of their very own Taipan Tattoos! We asked our incredible customers to send us in a photo of themselves wearing these tattoos for the chance to win a great prize.
While we had some truly beautiful entries, the commitment from one entrant made them truly deserving of 1st place. The winner is… Ellie and Jason! Those Taipan tatts look fantastic on you, we hope you both enjoy your prizes!
What's coming up in August?
---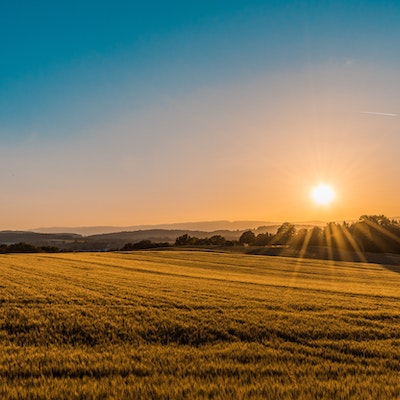 Dowerin/Tassie Field Day
Look out Dowerin and Tassie, we're coming for you! Our Taipan team will be exhibiting at this month's Rural Youth Agfest from August 24th-27th and the Dowerin Field Days from the 24th-25th of August. If you'd like to head on down to one of the shows and catch-up with our team, you can find the links for tickets in our Important Info section! We can't wait to see you all there!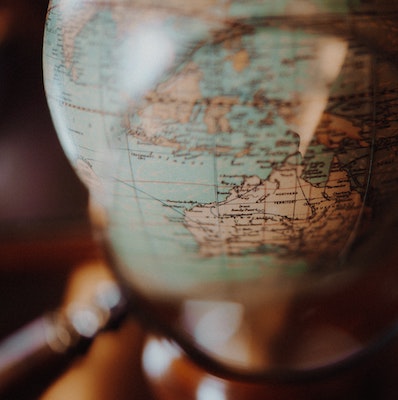 Something is coming!
Something exciting is coming… Keep an eye on our social media this month to find out what it is!